It's been a couple of months since I've written and it's been a busy couple of months. During this time I've written couple of songs. One is called When You Walked Through the Door and the music for it was written by my vocal coach Larry Bridges of Bridges Voice Instruction at http://www.anyonecansing.com/
The other song is called As The One That Got Away and the music for that was written by my producer Erich Benedict of with an H media at http://www.withanh.net/
At the same time Erich and I have decided to put together a show and hit the local wineries this summer. I'll let you know when and where we're playing and I hope to see you there.
Here we are at a recent practice session: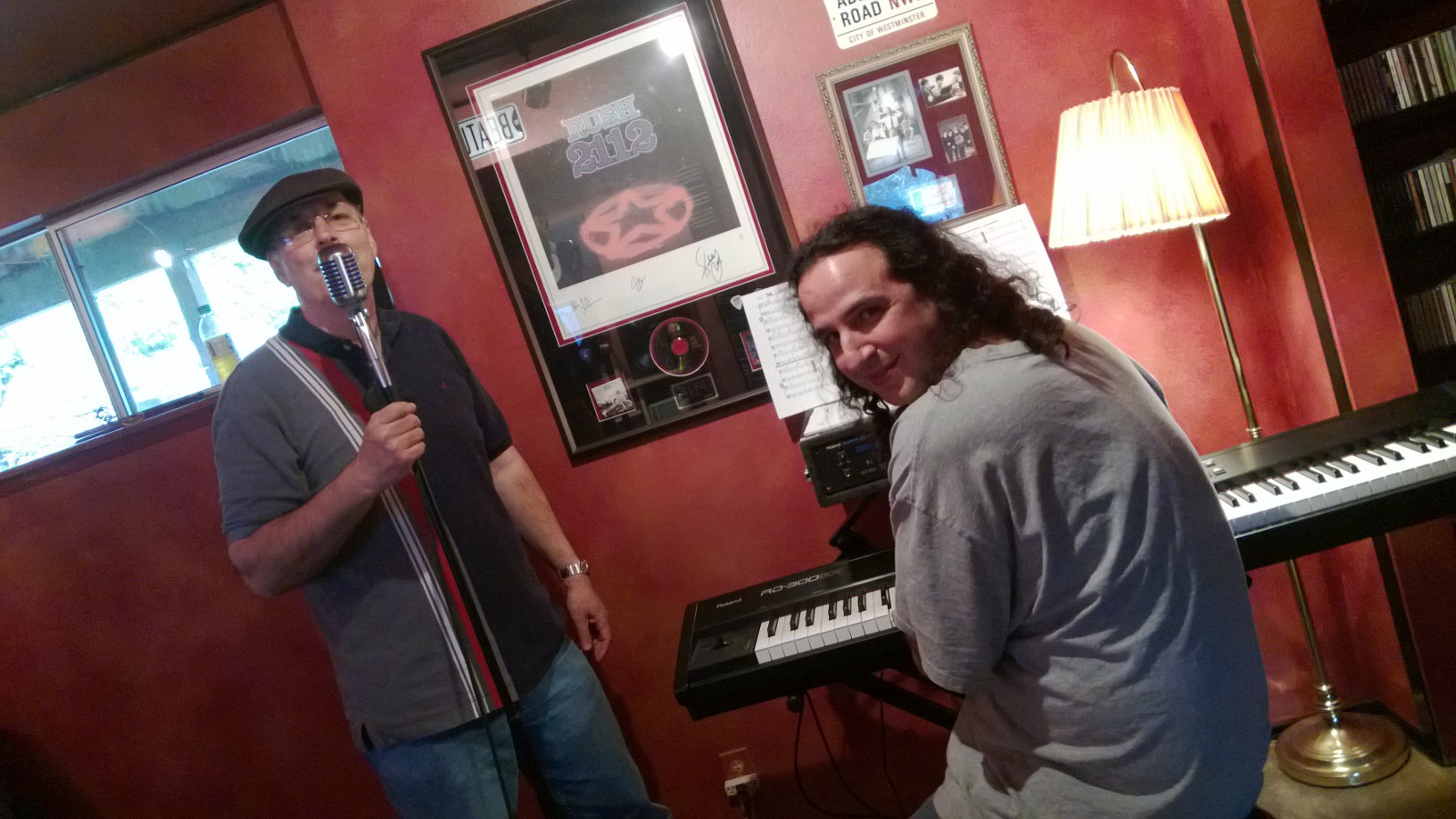 I've also been fortunate to meet a great DJ who really likes my music. At least I think so since he keeps playing it on the two radio stations he is on. You should try to catch him. He is Legion Is On The Air. This is his facebook link: https://www.facebook.com/legionisontheair
You can hear Legion on http://berkeleyliberationradio.net/ and http://kalx.berkeley.edu/
As if that wasn't enough I've also spent some time working on my book Get Back Up. As I hope you recall this is a collection of stories about my life and the number of times I got knocked on my butt and yes, got back up. I plan to use these stories in my motivational speaking career.  In fact I'm giving a talk at the University of Washington this month. It should be a lot of fun.
Well that's it for now. I have to get back to singing and writing. Talk to you soon.