Last year was another fun and full year. Over the past year Erich Benedict and I got to do a number of great shows including a couple of holiday shows in December.  We even got to perform at a Microsoft holiday party. That one was a lot of fun because I got to hang around after the show and catch up with so many old friends. It's hard to believe it's already been three years since I retired from Microsoft.
The music part of my retirement continues to go well. In January Erich and I released our latest single called A Want or a Need. It did very well and I was thrilled when it hit number one on the Amazon hot new releases chart for both easy listening and jazz. It was one of six original songs on my new CD Get Back Up
January 2014 A want or a Need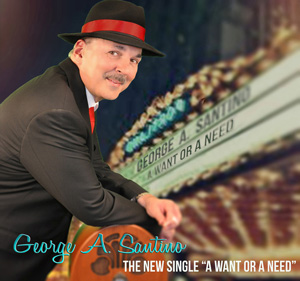 http://www.amazon.com/A-Want-or-a-Need/dp/B00I4BB21S/ref=sr_1_2?ie=UTF8&qid=1421527513&sr=8-2&keywords=george+a+santino
I released the Get Back Up CD in July of 2014 and was very pleased when it hit number one on the Amazon hot new releases chart for swing jazz and number two for easy listening. I was even more thrilled when two of the songs from the CD, As The One That Got Away and A Want or a Need both started getting some national radio play.
July 2014 Get Back Up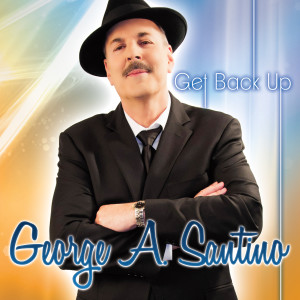 http://www.amazon.com/Get-Back-Up-George-Santino/dp/B00LU10QJI/ref=sr_1_fkmr0_2?ie=UTF8&qid=1421527584&sr=8-2-fkmr0&keywords=george+a+santino+as+the+one
Press about my singing career also continued to go well with articles in both the Redmond and Bellevue Reporters and the cover of the Bellevue Scene Magazine. I also appeared in a few national magazines but I was most proud of the article that appeared in the Costco Connection. I love shopping at that place.
I also continued to work on my book, Get Back Up, and finally finished the first draft. Of course when you finish the first draft you go back to the beginning and start to revise. One thing that my co-writer Mary Jane Beaufrand and I saw right away when we looked back is that our style of writing changed as we moved forward in the book. So it looks like we have a lot of revising to do. This means it will be a while longer before my book is done but that's ok. As I learned in my restaurant management days, people will wait for quality.
Not to make you think that last year was nothing but work, Suzie and I did get to take a few vacations. We spent a month of the winter in Florida and we went to Napa California twice. We even took a one month long road trip with our daughter Maddie through Oregon and Northern California. We've been living in Washington for twenty years and every time we went to Oregon we would of course stay in Seaside Oregon where we own a rental management business. http://www.oregonseasidevacationrentals.com/
But we never really traveled much beyond that. So we decided to visit places like Crater Lake, National Volcanic Monument, and Oregon caves. It was lot of fun.
We ended our vacations for the year with a three week cruise that started in England and went to Germany, Sweden, Norway, Russia, the polar ice cap, and Denmark. That was so much fun we're doing another cruise this year to the South Pacific.
Other than a couple of trips this year, my main work focus will be on the book. I really want to get that done and start the speaking tour phase of my retirement. The singing has been a lot of fun and I'll continue to do some of that but I must get that book done.
As always please let me know what you think of this blog and my website and it you haven't done so already like my fan page on Facebook.  I update that a lot more often than I write this blog.
https://www.facebook.com/SantinoEnterprises
Thanks again for your friendship and support.
George