Well we've done a lot so far this year. After welcoming in the New Year with family and friends Suzie and I were off on another adventure. This time we took a cruise to the South Pacific. We went to Tahiti, Fiji, Bora Bora, New Caledonia and Australia. As if there weren't enough when the first cruise ended in Australia we hopped on another cruise that went to New Zealand where we explored the Northern and Southern islands for two weeks. All in all we were gone for five weeks. The weather was fantastic and the scenery was some of the best we've ever seen.
Once we got back I got back to work on my book Get Back Up with Mary Jane Beaufrand. We've just completed the 21st chapter and we only have about six more to go before the book is finally done. Then it is off to the publisher. I look forward to sharing it with you when it is done. I also wrote another song. I know I said I was going to pull back from the music for a while so I could get the book finished but this one just came to me and had to be written. I'm sure you'll be surprised when I tell you it is a religious song but then I was surprised too when I wrote it. At first it just seemed like I was writing another song but as I continued to write the words it took a turn even I didn't expect. In any case the song has been released and it's doing very well. I hope you've had a chance to hear it.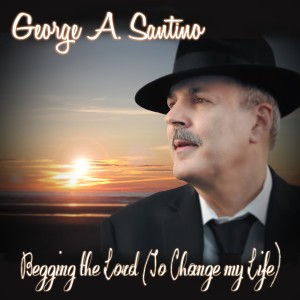 You can buy it from Amazon at the following link:
http://www.amazon.com/gp/product/B00YDX9U0Q/ref=dm_ws_sp_ps_dp
Or you can listen to it on You Tube at:
After you listen to it please drop me a line at george@georgeasantino.com and let me know what you think.
As always thank you for your friendship and support.
George